Blogging heavyweight becomes legal charity's first anonymous patron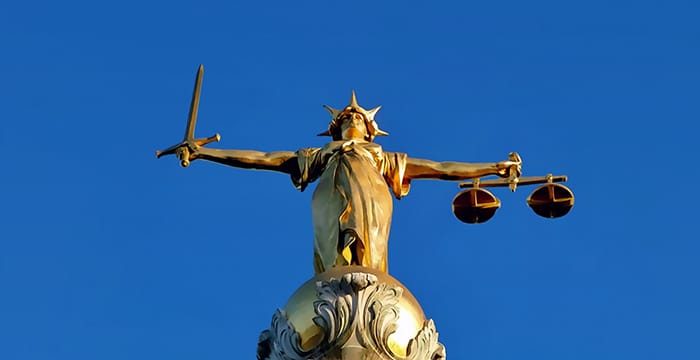 The Free Representation Unit (FRU) has called on the services of legal Twitterati titan The Secret Barrister (SB) in a bid to raise some much-needed cash.
The FRU, a national pro bono charity that provides legal representation in social security and employment tribunals, has launched a new CrowdJustice campaign to help support disabled people, particularly those with mental health issues, through social security appeals tribunals. The funding campaign, launched yesterday, has already raised over £4,500 of its £10,000 target.
As part of the tie-up, SB has become the charity's first anonymous patron and follows in the footsteps of less-secretive supporters including Lady justices Arden and Black.
In a new blog post flagging up the FRU's appeal, SB wrote: "Regrettably, as well we know, legal aid does not evoke the same degree of public sympathy or affection as healthcare or education. As a consequence, it has been politically possible for governments of all stripes to strip away legal aid from large swathes of the population, including many of the most vulnerable among us."
The secretive member of the bar — who has garnered nearly 150,000 followers on Twitter, due in part to the overwhelming popularity of his debut book, The Secret Barrister: Stories of the Law and How It's Broken — continued:
"This justice gap is why the work of pro bono legal charities is so vital. Like with food banks, we would rather live in a society where such charitable endeavours were not needed; however, for those with nowhere else to turn, pro bono units provide the safety net where the state would let people fall. And this is why I am delighted and honoured to announce that I have joined the FRU as a patron."
The FRU handles around 500 cases each year and relies on a group of willing volunteers, many of whom are trainee lawyers. Each year it needs to raise over £500,000 through charitable grants and donations to maintain its service.
Commenting on SB's appointment, FRU chief executive David Abbott said:
"It is rare for a charity to invite an anonymous person to become its patron. However, FRU is delighted and honoured that the SB has agreed to join our patrons. He or she has demonstrated their commitment to the principles of justice through their engaging comment and analysis."
The post Free Representation Unit teams up with The Secret Barrister in new CrowdJustice appeal appeared first on Legal Cheek.